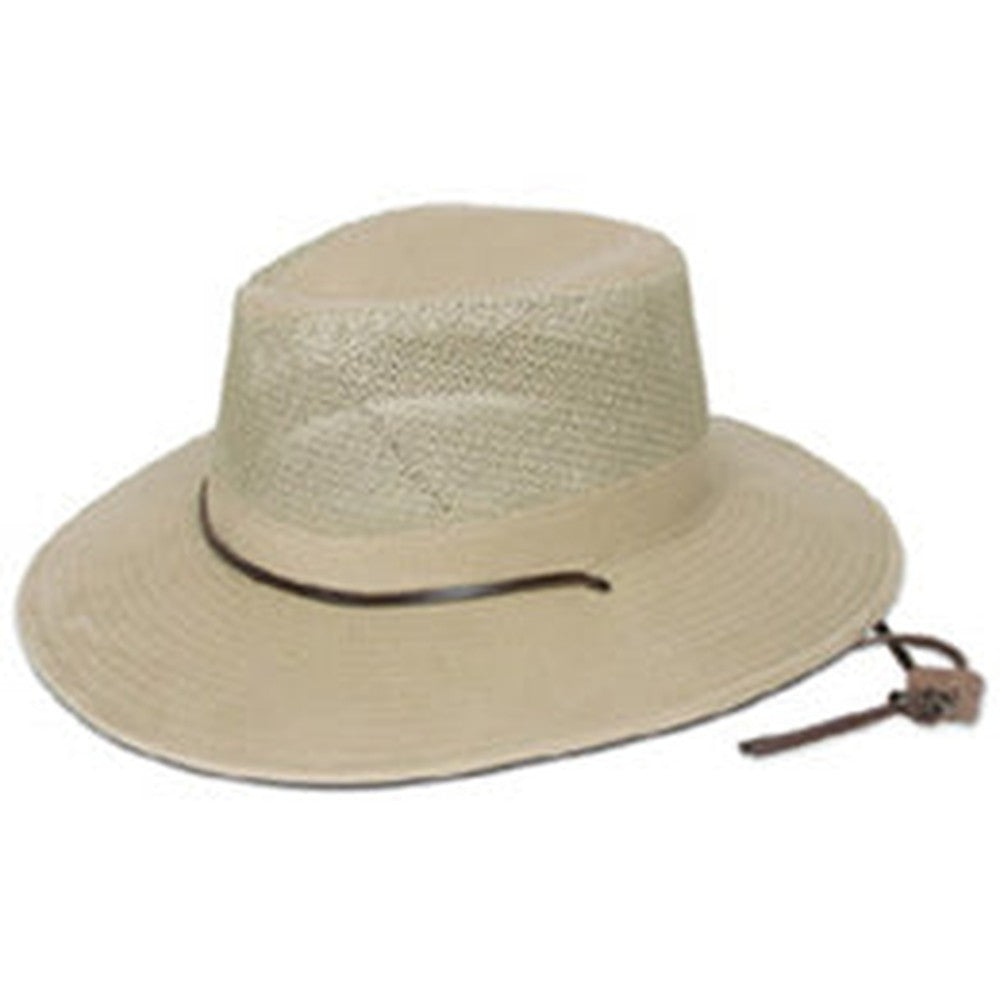 Safari Breeze with Mesh Hat
Enjoy maximum ventilation with this handsome hat! The open mesh sides let the cool breeze flow through, while the solid top and 3" brim with UPF 50+ offer protection from the sun. It also has a cotton sweat band at the inside. These sun hats for big heads are the perfect choice for a warm weather outdoor adventure!
Available in size 2XL (7 1/4 - 7 3/4)
Available in size 3XL (7 3/4 - 8 1/4)
Extra hat depth
Style 5220-13
Style Pathfinder
UPF 50+
Chin cord
3 inch brim
Best hat for big heads
This is the first hat I have purchased that didn't feel like I was trying to squeeze into it. In fact, I had to use the foam padding (included with the order along with instructions) to make it fit more snugly so it would stay in place. This company has figured out that one size really does not fit all, and I'm happy I found them.
Excellent Hat
Enjoyed this hat at several car shows already. Cool air breezes over my head, not sweating at all. Nice wide brim, keeps the sun out off my face. Plus the hat chin strap works well in windy conditions. It's a keeper!
Classy Hat
I like this hat! It looks very nice on my head and I will enjoy wearing this hat on my upcoming cruise.
This hat is soooo cool !!!
Excellent hat
I love my latest hat. When I wear it I feel like a god among mere mortals.
Well, okay, that's a bit much, but it is a great hat. I bought a similar hat from amazon that was the same size, but only in girth. Apparently my big head is too tall for normal hat makers. Thanks, amazon, I love wasting money!
This is my second hat from bigHatStore.com, and both are excessively satisfactory.