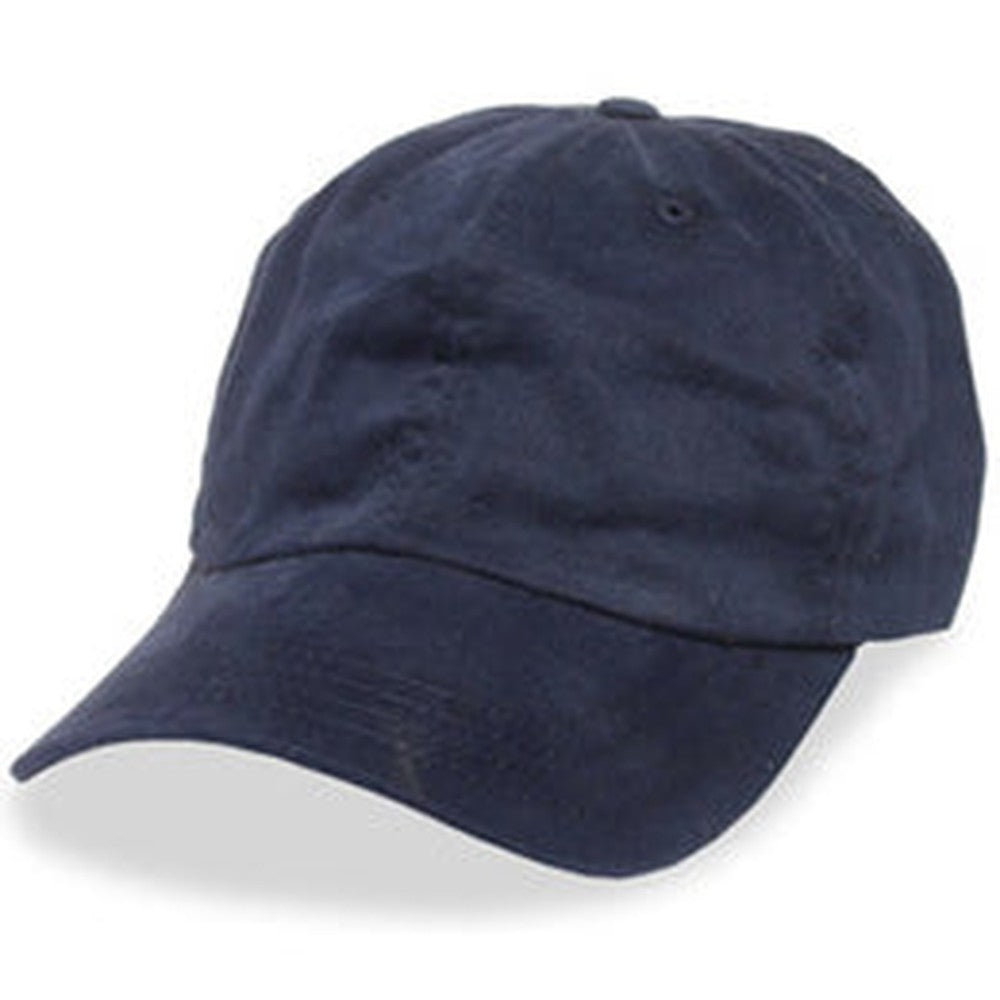 Navy Blue - Unstructured Baseball Cap
A great cap that's perfect for everyday use, this unstructured style is uniquely designed to comfortably fit your head. Made of medium, lightweight 100% cotton, it has 6-panels along with six eyelets for ventilation. These dad's hats for big heads have a velcro adjustable strap at the back that allows for a custom fit.
Available in size 3XL (7 1/2 - 8 1/2)
Available in size 4XL (8 1/2 - 9 1/4)
Relaxed fit
Low profile, but extra hat depth
Made in USA
FINALLY
My entire life, I could never get any hat to fit. When I was a kid they said it was because I had too much hair (it was the 70's). Even when I was in the corporate world and my hair was much shorter no hat ever fit right. I love this hat and how it fits me so much that I am wearing it now as I am working from home. Getting ready to buy some more!
A hat that fits !
Great quality and fit !
It's so nice to have a ball hat that sits properly on my man's head and doesn't ride up
Son loves it
My son hasn't had a baseball hat fit him since he was 5. He was thrilled to receive this baseball hat. Has worn it almost daily since. Perfect size and quality is great!
Awesome Hats
Bought three 3XL NAVY BLUE. super comfortable. Fast shipping to Canada too. At a reasonable cost
Can put my own crest on too.
Great Fit!
The hat fits perfectly. In fact, I didn't even have to make any adjustments for it to fit right out of the box. If you can keep offering 4xl's that fit like this one, you have a customer for life.