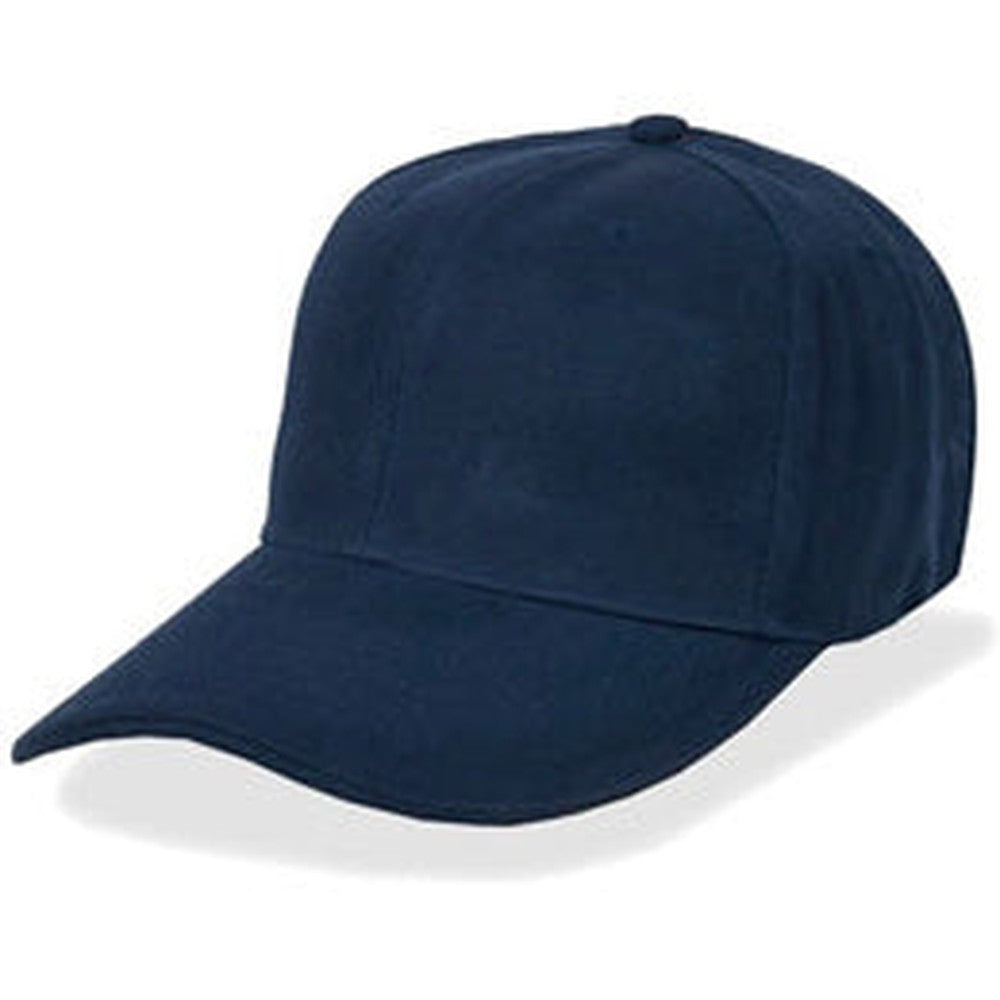 Navy Blue - Structured and Fitted Baseball Cap
Keep your face in the shade while wearing this big hat. A standard style, it is made of 100% acrylic with a thin cotton sweatband at the inside. There is no opening or adjustment strap and it can only accommodate one size (for example, our size 8 fitted hats are specifically sized to fit only size 8 heads). The visor can be worn flat or manually adjusted to the desired curve.
Available in size

7 ¾

Available in size 8
Extra hat depth
Adjustable visor
Fits great
I'm sure if you're here looking for hats you are tired of hats that don't fit true to size. I felt the same way and figured I would give this site a try. Never been happier to find plain hats that fit well. Measure your head and use their sizing chart for an easy shopping experience. When these hats wear out I know where I will be ordering from again
Fitted Hat
Hats were just a hair big but not too much that I can't wear them. Bill is too flat. It needs more of a curve. I am shaping the bills now. Well built hats. Fitted hats like this are hard to find. Overall I give the hats 4 !/2 stars.
Perfect
Well made and great quality. Good material, stitching and construction. Would buy from them again.
Great Hat
Quality cap. Delivered quickly. I probably should have gone up one size but I know for the future. Thanks!
I had to return it. It was too big and too deep. I probably did not choose the right fit. I would have needed a 1XL but saw that you did not have it. But it was also too deep for my taste.