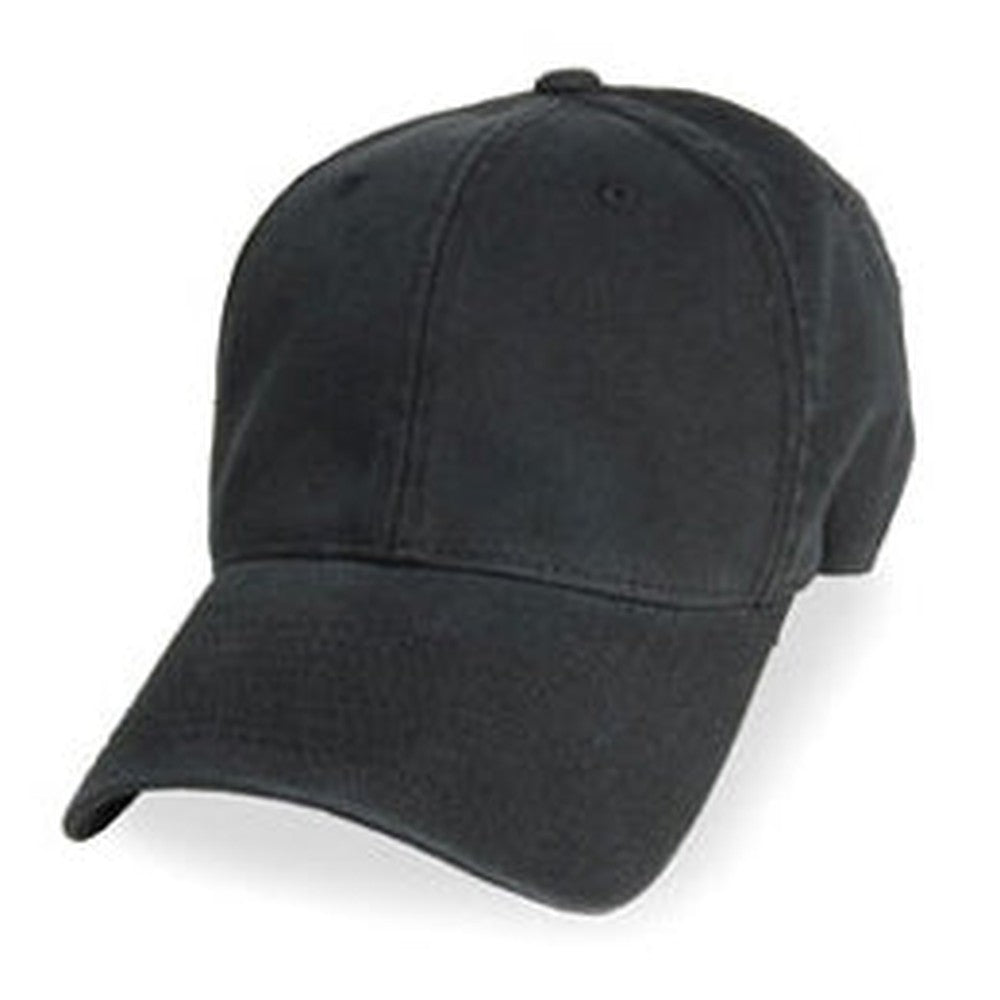 Black Washed - Flexfit Baseball Cap
With its athletic shape and sporty style, these XXL Flexfit hats are perfect for someone who likes fitted hats that stretch in the back to automatically and comfortably adjust to the size of their head. Made of flexible cloth material, it has a soft thin cotton sweatband on the inside. Unlike adjustable hats, there is no opening or adjustment strap in the back.
Flexfit 6 panel hat
Black washed material
63% polyester, 34% cotton, 3% spandex
Extra hat depth
Visor is 2 5/8" long
Size:  2XL (to fit sizes 7 ¼ to 7 ½)
Also sometimes referred to as a 2XL stretch fit or 2XL flex fit hat.
Black Washed Flexfit
Well made baseball style cap. Nice curved bill (the way they should be) and soft material that is very light weight. It could use a bit of structure in the front panel, but still quite good.
Comfortable
Very pleased with my purchase
this my second time to purchase
From big hat store.
Quality is good
Service was good.
Not crazy about the postage price for shipping.
Now that our Postal service just hot an influx of tax payer money.
Maybe shipping will be cheaper.
oompa loopas
I use willie wankas chocolate factory for reference.
The oopa loompas - the small people. Who was that a 2XL made to fit? Oopa loopas or full size humans?