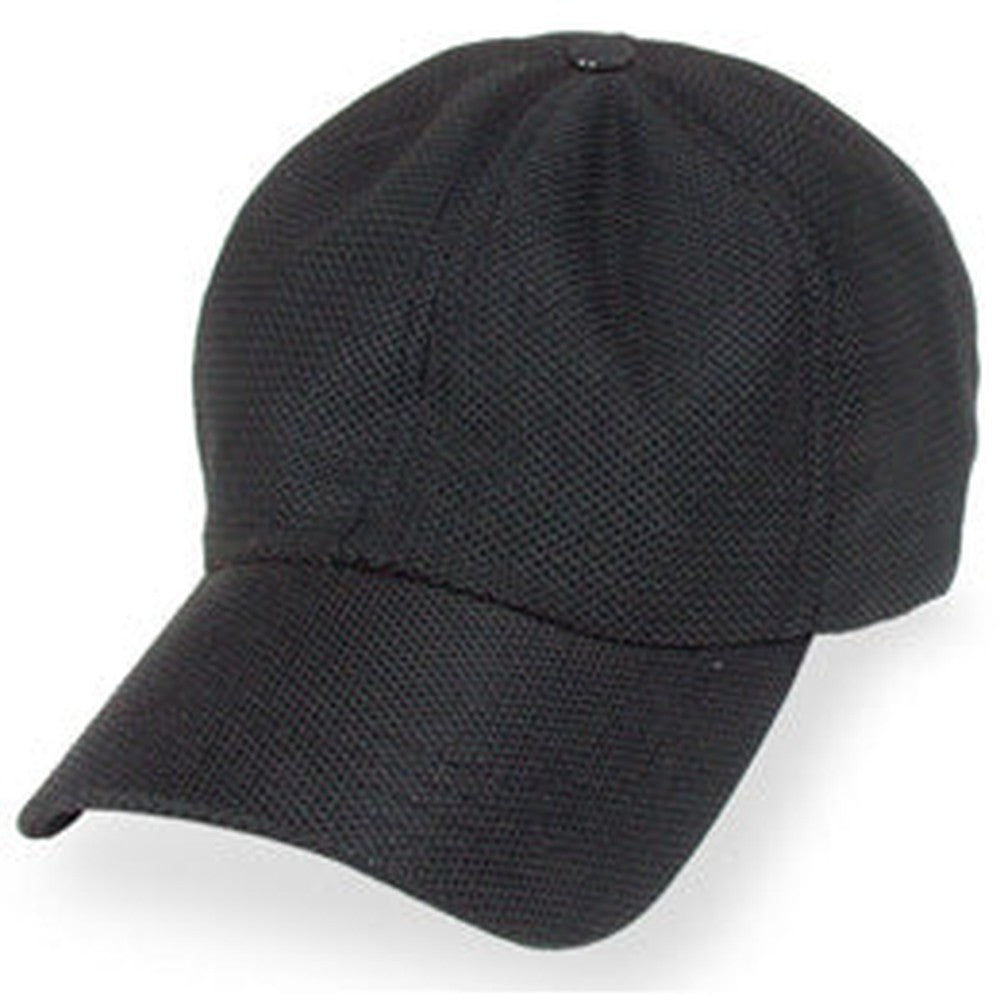 Black All Coolnit - Unstructured Baseball Cap
Enjoy maximum breath-ability and comfort in these lightweight unstructured hats. Coolnit is a new generation of mesh (a soft, cloth-like, open mesh material). It has a cotton sweat band at the inside and an adjustable strap at the back. These Coolnit hats for large heads will keep the sun out of your eyes while letting the cool breeze flow through.
6 panel lightweight unstructured hat
Perfect for warm or hot weather
All soft mesh panels
Plastic tabbed adjustment strap
Extra hat depth
Visor is 3" long
Available in Sizes:
3XL (Sizes 7 ½ - 8 ½) - Made in USA
4XL (Sizes 8 ¼ - 9 ¼) - Made in USA
It's big, but could be better
It sits flat on your head. It is big enough. But when I attached a logo it didn't pop like I thought it would.
Big Hat Store Experience
Hello guys. First I'd like to say I love the initiative of this company. I definitely feel like I've struggled with hats being too small for me and I'm sure many others like me have too so when I found this website it was a great relief for me. Having said that, I bought two hats, this one, and another cream unstructured baseball cap but they were unfortunately too big for me. I know this company focuses and large heads mainly but I think a little more 2XL size caps would be appreciated as I believe that's the perfect size for me (I ordered size 3XL for both hats). I have returned the hats but may come back again to buy a size 2XL hat in the future. Regardless, this initiative is appreciated and the customer service is great. Thank you!
The package arrived earlier than the expected date. That was a nice surprise. I wear the hats to work. They fit well. Thank you.
Awesome Hat
Very Comfortable Hat, fits really well