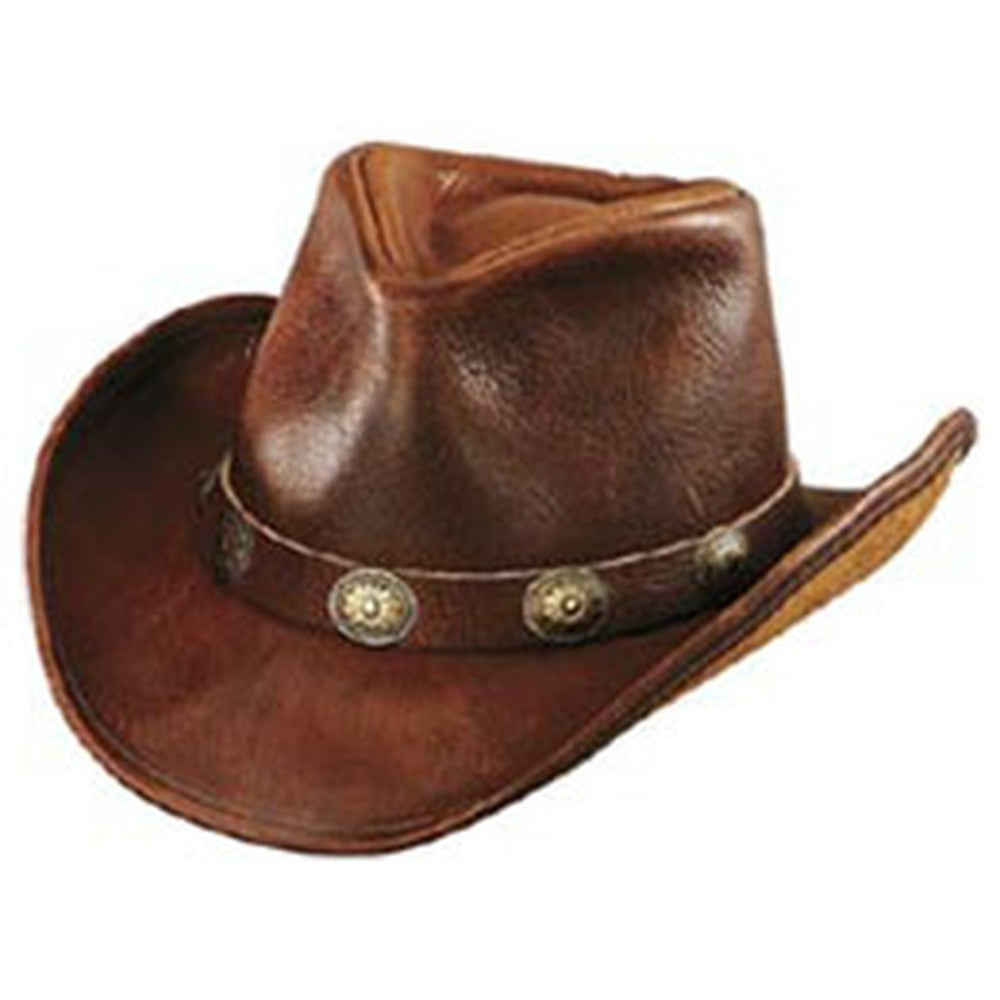 Brown Leather Cowboy Hat With Leather Buckle Trim
The classic good looks and rugged style of this cowboy hat gives it versatility that will complement your casual wardrobe. Made of genuine leather that has been treated with a special leather oil to make it water repellent and built to last. It also has a buckled hatband, and a 3 inch brim offers shade.
Henschel Hats is a manufacturer of quality head-wear in the USA since 1947 (proudly offered in our collection which includes up to size 8 cowboy hats). They are committed to manufacturing superior products made in the USA and continually working to exceed customer expectations.
Available in size 2XL (7 1/2 - 7 3/4)
Available in size 3XL (7 3/4 - 8)
Extra hat depth
Style 1111-23 Walker
3 inch brim
Made in USA
Love this hat!!
Great quality hat! Goes well with my Ariat boots and received many compliments!
50 year hunt is over. . .
I have an enormous head. Have never been able to find a hat of anykind that would fit. You guys are awesome. . . it took a XXXL, but it fits!! SOOOO excited. Thank you so very much. Leather is very soft and the brim curled fabulously as I shaped it.
nice hat but no stampede string!
The hat arrived in the mail faster than I expected. It is well made and waterproof.
The line from the add: "A 3 inch brim offers shade and the chin cord keeps it in place on a windy day."
I was expecting a chin cord but there is none. :( I use it on my bike and need the "chin cord".
I have had to wear my old hat on windy days. So I was disappointed about that.