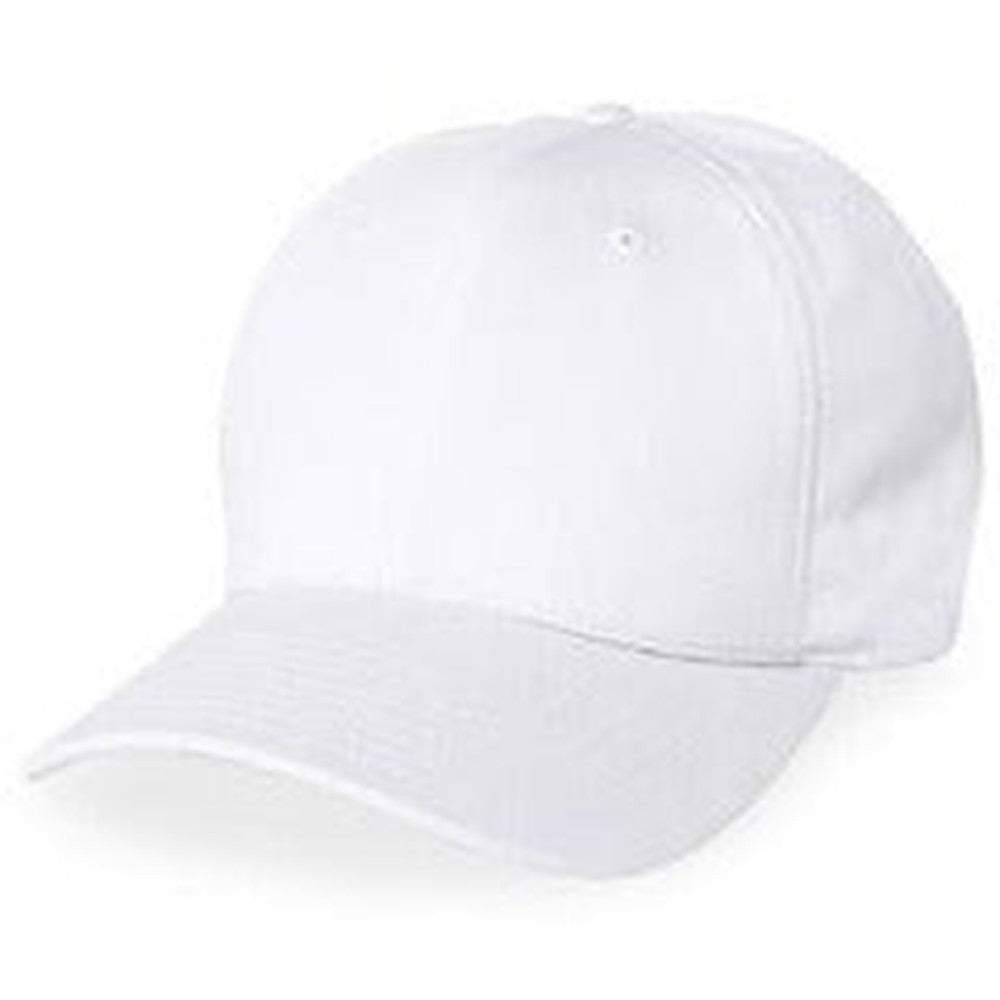 White - Structured Baseball Cap
A traditional big baseball hat that is great for day-to-day use! These 3XL and 4XL hats have a structured style will keep their shape while protecting your eyes from the sun. Made of 100% cotton, these big hats have a velcro adjustable cloth strap at the back that allows for a custom fit.
Available in size 3XL (7 1/2 - 8 1/2) - Made in USA
Available in size 3XL-4XL (7 3/4 - 8 3/4) -

Made overseas (slightly longer visor) Model N18-E018

Available in size 4XL (8 1/2 - 9 1/4) - Made in USA

Extra hat depth
Finally--a hat that fits
So, until I bought this hat, I had not owned one that fit since I was 10. I am now 43. This hat fits my head with room on the adjustable strap to spare. Now, I can go to the beach without getting scalp burn.
Good hat. Good price. Great service
Big ball cap
Nice hat, looks good, fits well, couldn't ask for more. Thanks for the great service
Gifted this hat
I ordered this hat as a gift.
Gave it to my brother in law.
His first words were, Man this feels good. Great hat !