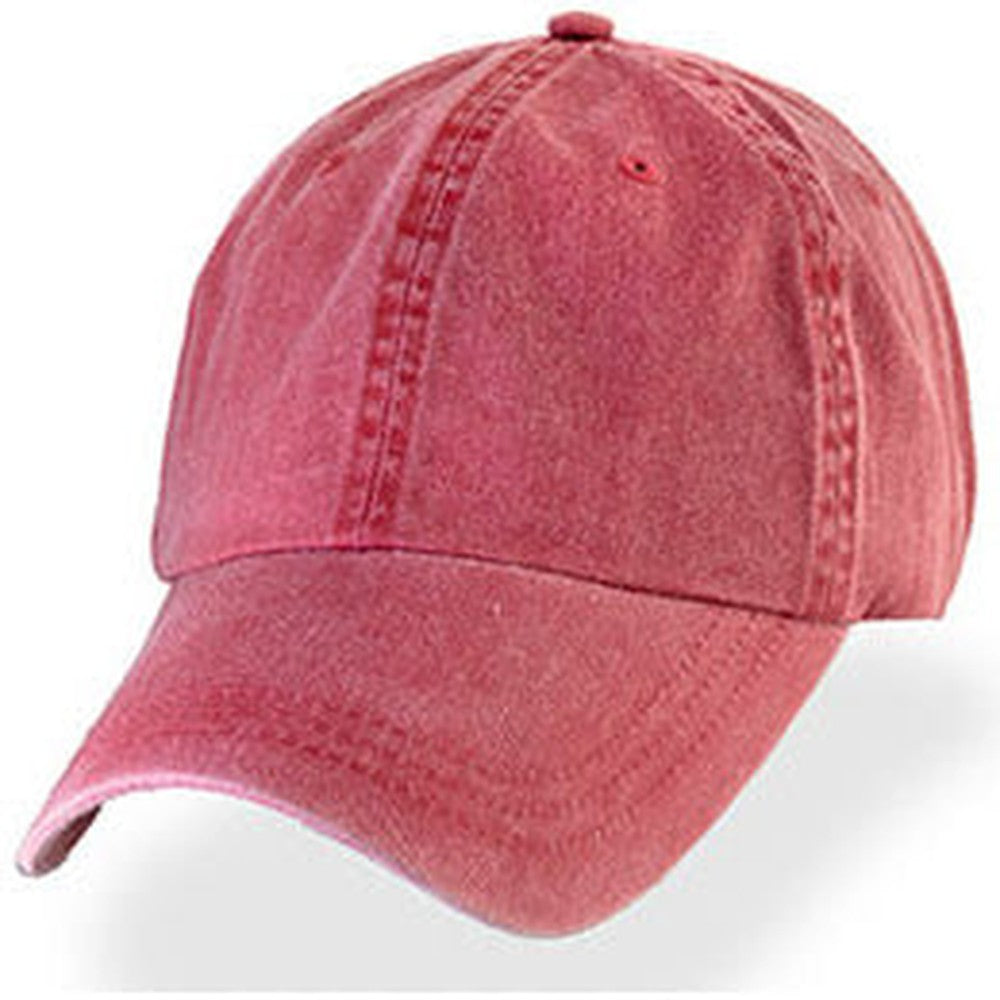 Clay Red Weathered - Unstructured Baseball Cap
A great looking cap that's perfect for everyday use, this unstructured weathered style is designed to comfortably fit your head. Made of medium lightweight 100% cotton, it has 6-panels along with six eyelets for ventilation. An adjustable Velcro strap at the back allows for a custom fit. These hats for big heads have a visor that is slightly larger than our standard visor (measuring 3 inches long).
Fits both 3XL and 4XL sizes (fits from size 7 3/4 - 8 3/4)
6 panel unstructured hat
100% Weathered cotton panels
Relaxed fit
Lower profile, but extra hat depth
Velcro adjustment strap
Slightly larger visor (3 inches long)
It fits! Whoo!
We've had our hat for a month or so now, and it's been perfect! This is the first time my partner has had a hat that truly fits him (we've even had to tighten it, which is unheard of!), and it's been an everyday mainstay as a result of the fit and comfortable shape. Thank you! :)
Nice Unisex Cap
The color is as good as the color shown in picture large enough for us ladies that wear our natural hair and with hair extensions. Goes with almost everything sporty. The adjustable back closure make it fit well to your liking
I was worried it would be too short
I knew that this company's baseball hats were large enough around the head but worried that these particular hats were going to be too short and not come down to the ears enough. My son already has their regular baseball caps and they fit great. These are long enough! So excited to see that these fit. We won't bother looking elsewhere for hats in the future.
Great hats. Shipping charges seemed high, but so does everything else now!