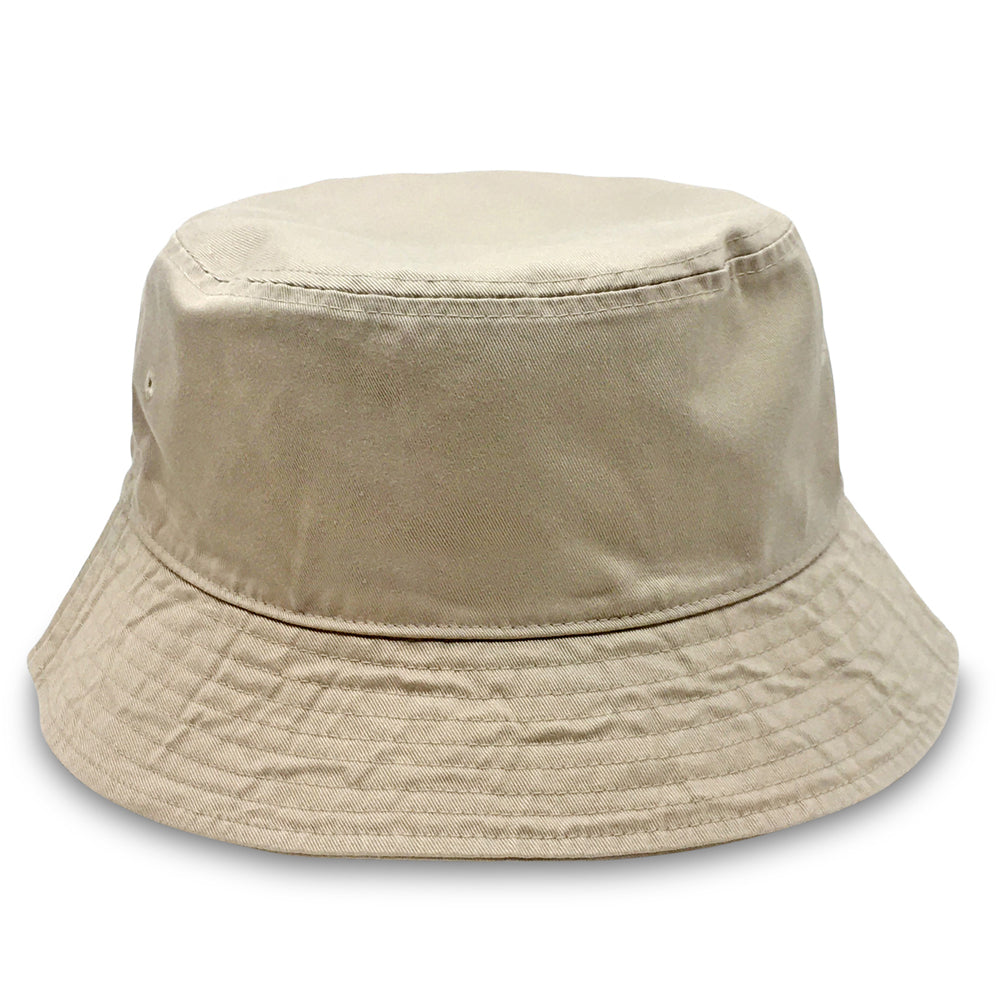 Khaki Weathered Big Bucket Hat
These big bucket hats are perfect for days spent in the sun! Protect your head and keep cool while fishing, playing golf or enjoying other outdoor activities.  Made of 100% cotton, this weathered hat includes cloth-eyelets and a soft cotton sweatband around the inside for extra comfort.
Available in size 3XL-4XL (7 3/4 - 8 3/4)
100% cotton material
2 1/2 inch brim
Extra hat depth
Can be easily folded and tucked into a pocket
I would not expect it be made in China.
Hi Steven - We are sorry the hat was larger than you expected. We source hats manufactured in a number of countries (Honk Kong, Estonia, Bangladesh, Pakistan, Guatemala and the US). We are always seeking the best combination of quality and price that allows us to deliver a good value to our customers.
Please let us know if you would like to exchange it for another hat or if you would like a the hat for a refund.
Great fit
For the first time since I was a teenager, I have a hat that fits with a little room to spare. Thanks BIGHAT Store
Just what I need
Tot's he is just west I needed to keep the sun off my face and not be so wide s to catch branches while mowing.
I don't think I'll ever said this, but this hat fitts me just loosely. I'm usually around 8 3/8 depending on my haircut and it fits nicely.
Amazing 🤩
The hat is really much bigger than I anticipated. But this is a good thing as I have a lot of hair. Hence why I needed a larger hat. I totally recommend