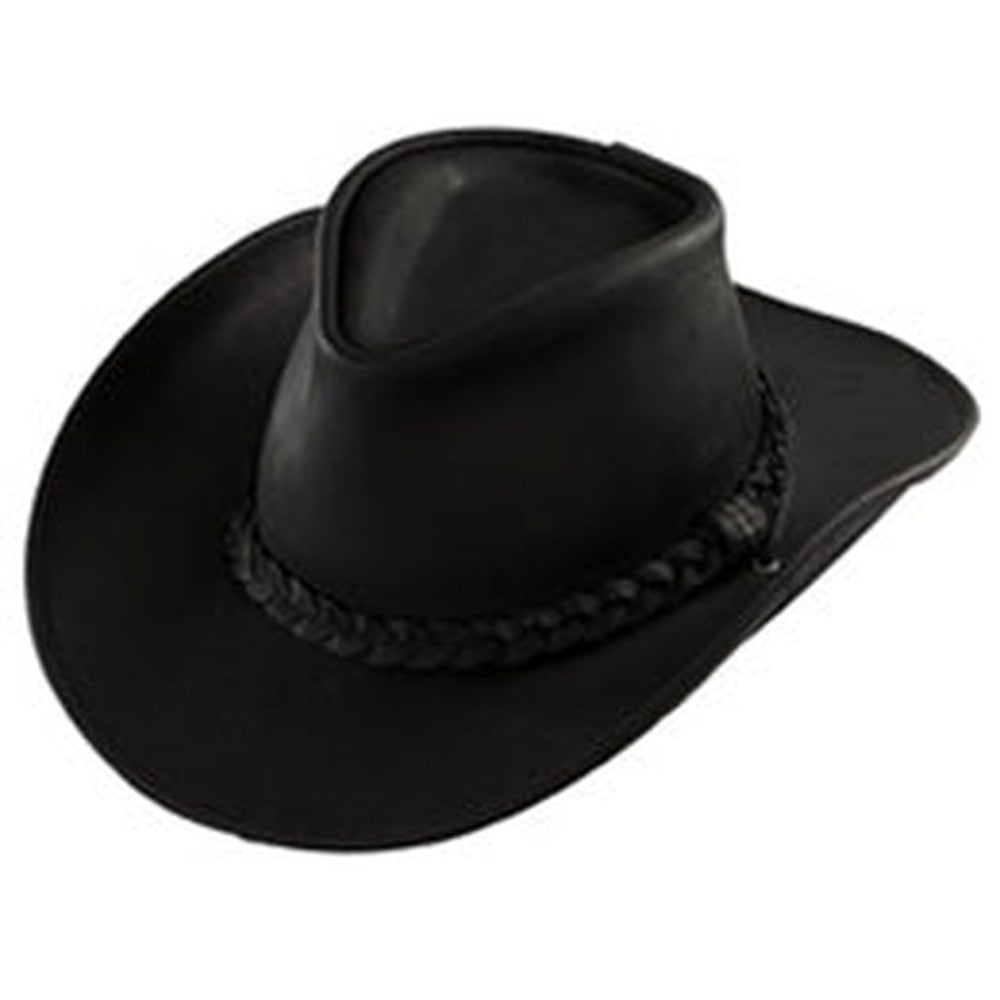 Black Leather Cowboy Hat
The classic good looks and rugged style of this cowboy hat gives it a versatility that will effortlessly harmonize with your casual wardrobe. Made of genuine leather that has been treated with a special leather oil to make it water repellent and built to last, it also has a braided leather hatband. A 3 inch brim offers shade and the chin cord keeps it in place on a windy day.
Henschel Hats is a manufacturer of quality head-wear in the USA since 1947 (proudly offered in our collection which includes up to size 8 cowboy hats). Henschel Hats are committed to manufacturing superior products made in the USA and continually working to exceed customer expectations.
Available in size 2XL (7 1/2 - 7 3/4)
Available in size 3XL (7 3/4 - 8)
Extra hat depth
3 inch brim
Made in USA
Best you can buy!!
I purchased this hat for my husband who would be the first one to admit that he is head challenged. Meaning he has a larger head and has difficulty finding hats to fit him. Your company offers a great selection with unparalleled quality and beauty to the hats that you make. You had the size that my husband needs and he loves the design as well, he is one more happy cowboy! Only his horse happens to be a steel horse named Harley Davidson! Thank you so much for offering hats for those that are head challenged and we so appreciate the options that you offer the excellent customer service and the quality of your product! All is beyond reproach, outstanding, and nothing short of excellent! Thank you again!
Aimee