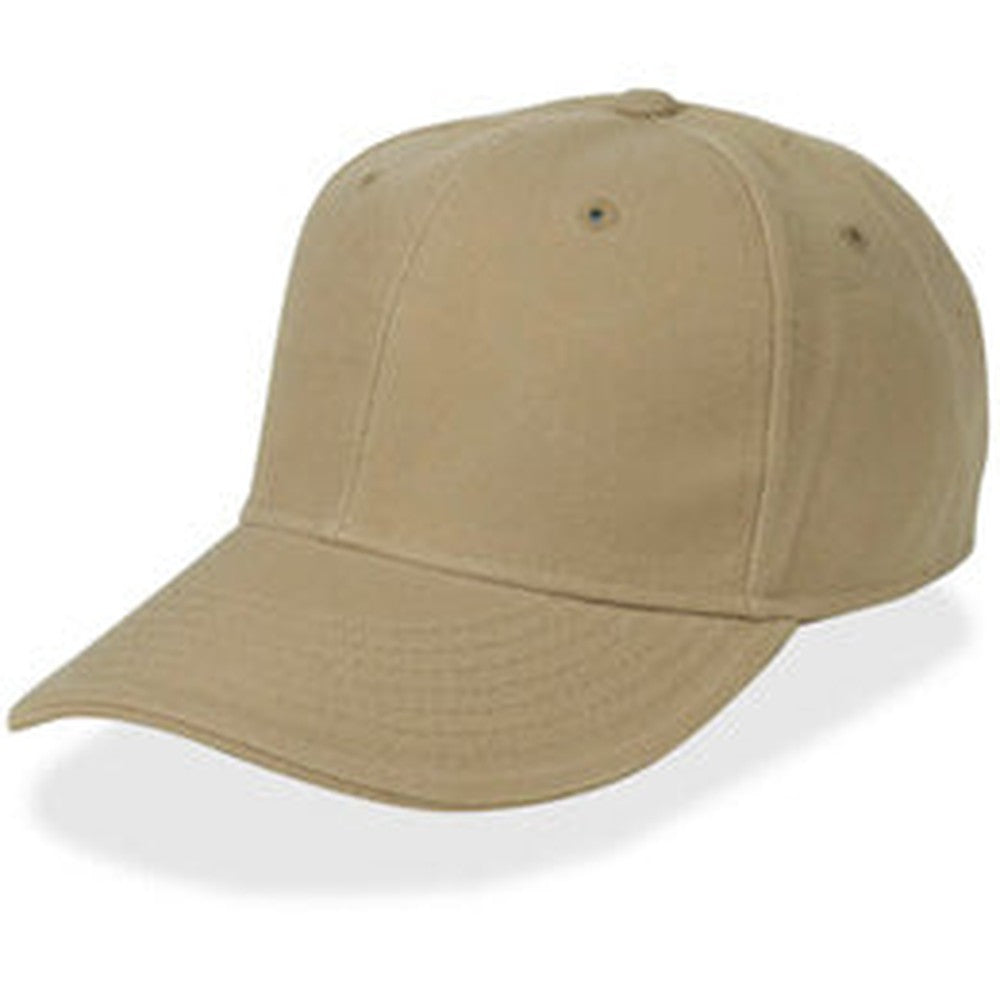 Khaki - Structured and Fitted Baseball Cap
Keep your face in the shade while wearing this big hat. A standard style, this hat is made of 100% acrylic with a thin cotton sweatband at the inside. This fitted hat for big heads has no opening or adjustment strap and it can only accommodate one size. The visor can be worn flat or manually adjusted to the desired curve.
Available in size

7 ¾

Available in size 8
Extra hat depth
Adjustable visor
Good fit = good look
One size fits most look ridiculous on you too? Got no use for a ponytail hole? I'm hoping to find more here soon.
Finally
Could never find a hat big enough. Now I did. Never knew how hats were supposed to feel as they were pushing my head so hard if they came close to fitting. Thank you Big Hat Store!
Quality, Comfortable Hat
Needed a baseball-type cap for windy Autumn and Winter walks at the beach but I don't follow sports teams any longer. This cap is sturdy, comfortable and without any initials or logos. Fits perfectly - true to sizing.
Well made, but undersized
Came to the Big Hat Store looking for a couple big hats (crazy, I know). My head circumference is 24 1/2" (size 7 7/8) and regularly wear another size 8 hat, so I ordered size 8. The hat looks good and seems to be good quality, but is very snug on my head. I would not suggest it for anyone with a larger head circumference - need to order at least a size larger than needed.
the order was processed and shipped quickly. .
. I love the quality of the hats. Very satisfied with the purchase.