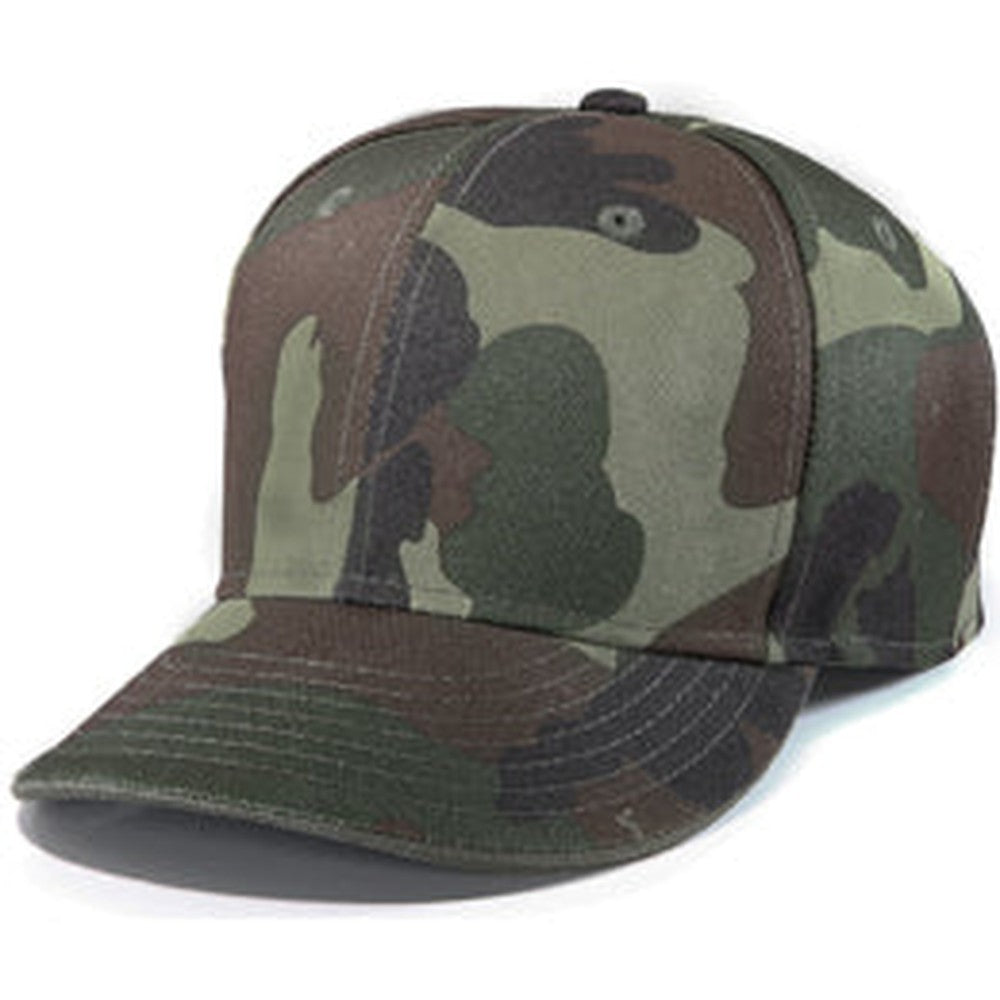 Camo - Structured and Fitted Baseball Cap
Keep your face in the shade while wearing this big hat. A standard style, it is made of 100% acrylic with a thin cotton sweatband at the inside. There is no opening or adjustment strap and it can only accommodate one size (for example, our size 8 fitted hats are specifically sized to fit only size 8 heads). The visor can be worn flat or manually adjusted to the desired curve.
Available in size

7 ¾

Available in size 8
Extra hat depth
Adjustable visor
Perfect
Hard to find fitted camo hats, this one perfect
Hat fits and arrived on time
The hat fits and arrived during the estimated delivery time
Stylish and fits
Ordered the Camo size 8 fitted hat. Fits perfectly for my size 8 head. Plus, I've had multiple compliments on it as well. Too me, it's cool, stylish and different.
Big hat store does it again...
this is the second time I ordered from the big hat store , the two camo baseball caps fit great . Also the safari camo hat fit great , I will buy again and fast delivery..
Pathetic
Cap won't fit an 8 year olds head, I ordered a size 8, and paid for fast delivery. Wasted my money