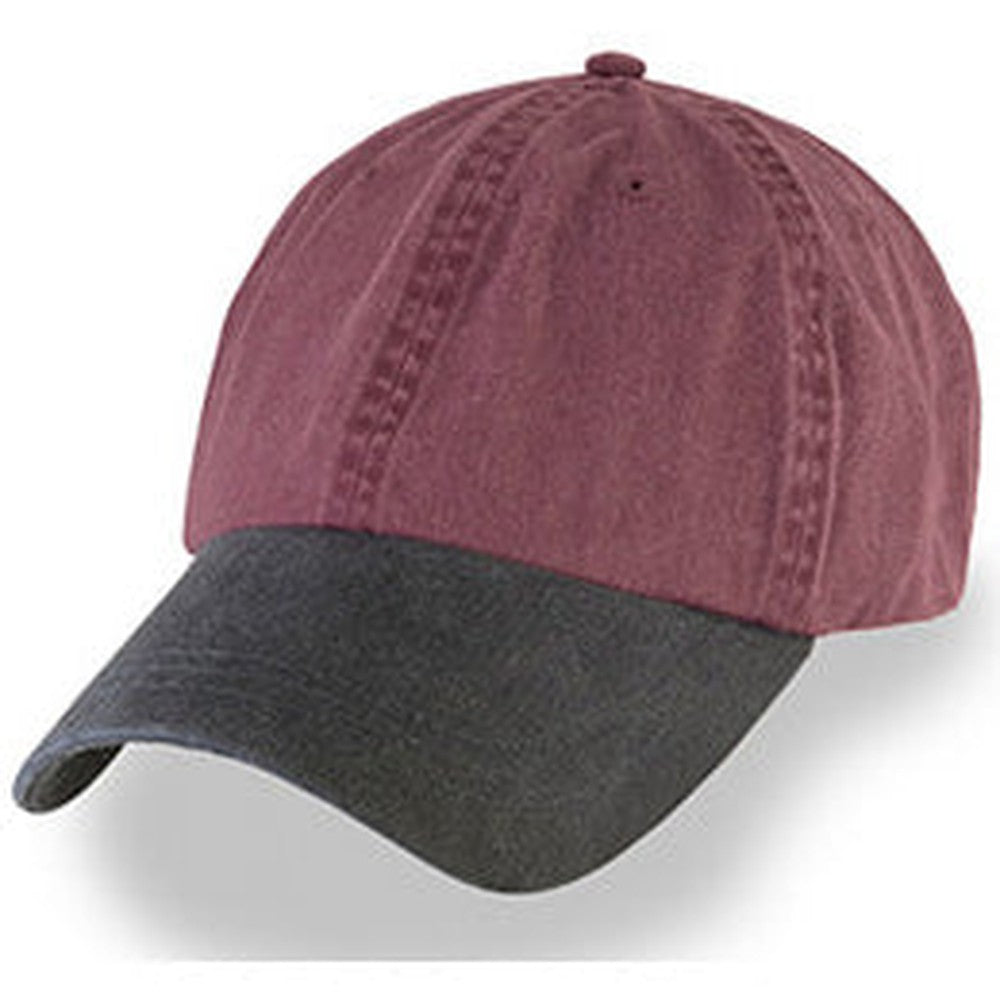 Burgundy with Black Weathered - Unstructured Baseball Cap
A great looking cap that's perfect for everyday use in big hat sizes large enough to fit both 3XL and 4XL heads. In an unstructured weathered style designed for a comfortable fit. Made of medium, lightweight 100% cotton, it has 6-panels along with six eyelets for ventilation. An adjustable Velcro strap at the back allows for a custom fit. Visor is slightly larger than our standard visor (measuring 3 inches long).
Fits both 3XL and 4XL sizes (fits from size 7 3/4 - 8 3/4)
6 panel unstructured hat
100% Weathered cotton panels
Relaxed fit
Lower profile, but extra hat depth
Velcro adjustment strap
Slightly larger visor (3 inches long)
A ballcap that fits!
Finally, a baseball cap that actually fits my head. It's comfortable and well made. Thanks Big Hat Store. Highly recommended.
Another Great Purchase
I was tired of wearing hats that were just too tight. Every once in a blue moon, I'd find a fitted cap which came above a size 8.
Now I have a store where I can purchase multiple hats which fit comfortably.
Thank You. The two tone is a just a little nicer. I am once again thrilled.
Excellent product.
Fits well. Well made. Comfortable to wear.
Nice and big enough
They are well made and big enough
Finally!
Great to give a hat to my husband that finally fits him so comfortably!!!