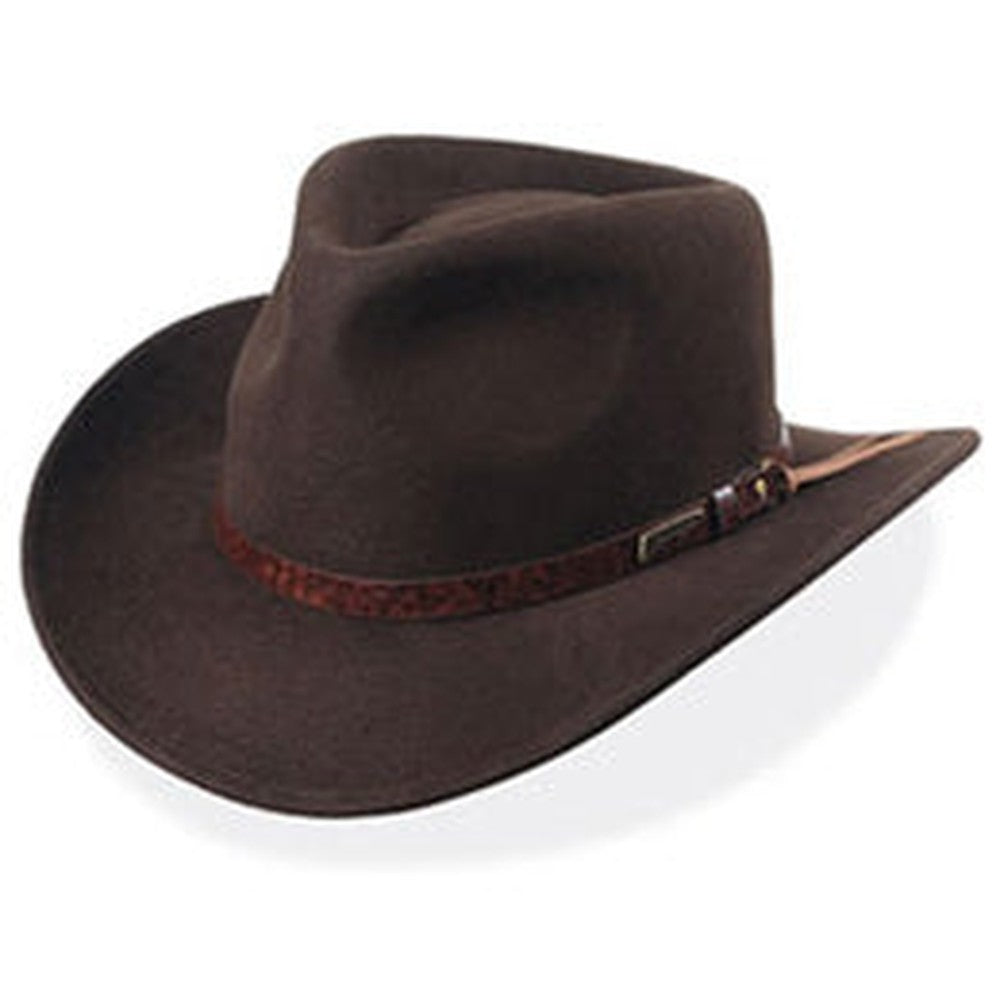 Outback With Leather Trim Hat
Perfect for every day, this Indiana Jones Outback hat will complete your adventurous look. Made of 100% wool felt with leather trim, it is water repellent and crushable. Our fedoras for big heads will easily pack, roll, or fold into a backpack or suitcase and when pulled out, spring right back into shape.
Available in size 2XL (7 1/2 - 7 3/4)
Available in size 3XL (7 3/4 - 8)
3 inch brim
Extra hat depth
Officially licensed Indiana Jones
Great hat
This is a great fit for me. I have always had trouble finding nice hats that fit properly. When will you be getting an all leather western hat in 3XL?
BIG HEAD HAT
I REALLY DIDNT USE HATS UNTIL I GOT ONE LAST YEAR. NOW THE WIFE SAYS I BUY A HAT USE IT A FEW TIMES THE GIVE IT TO BIG HEAD BROS WHE I BUY A NEW ONE. FUNNY SINCE I A ALOST CRIPPLED AND DONT GO OUT THAT MUCH
I AM ALSO CHEAP BUT ALL OF THEIR PRODUCTS ARE WELL MADE OF GREAT MATERIAL. I TRULY SPEND MORE THAN I NEED TO BUT WHO CARES.
!!!!HAVE A HAT. ITS THE NEXT THING!!!!!!!!!!!!!!!
Brown trilby
This hat fits well and is of good quality.
Nice Hat
Wanted one for a long time finally got a good price and in 2x! Seems to be good quality and certainly fits well.
Doesn't fit well
When I placed it on my head, two things were immediately obvious. First, it is bigger than it should be -- it literally wobbled around on my Size 8 head. Second, the top of my head touched the crown well before it should have.
I have not yet discussed this with Big Hat Store, but I will.