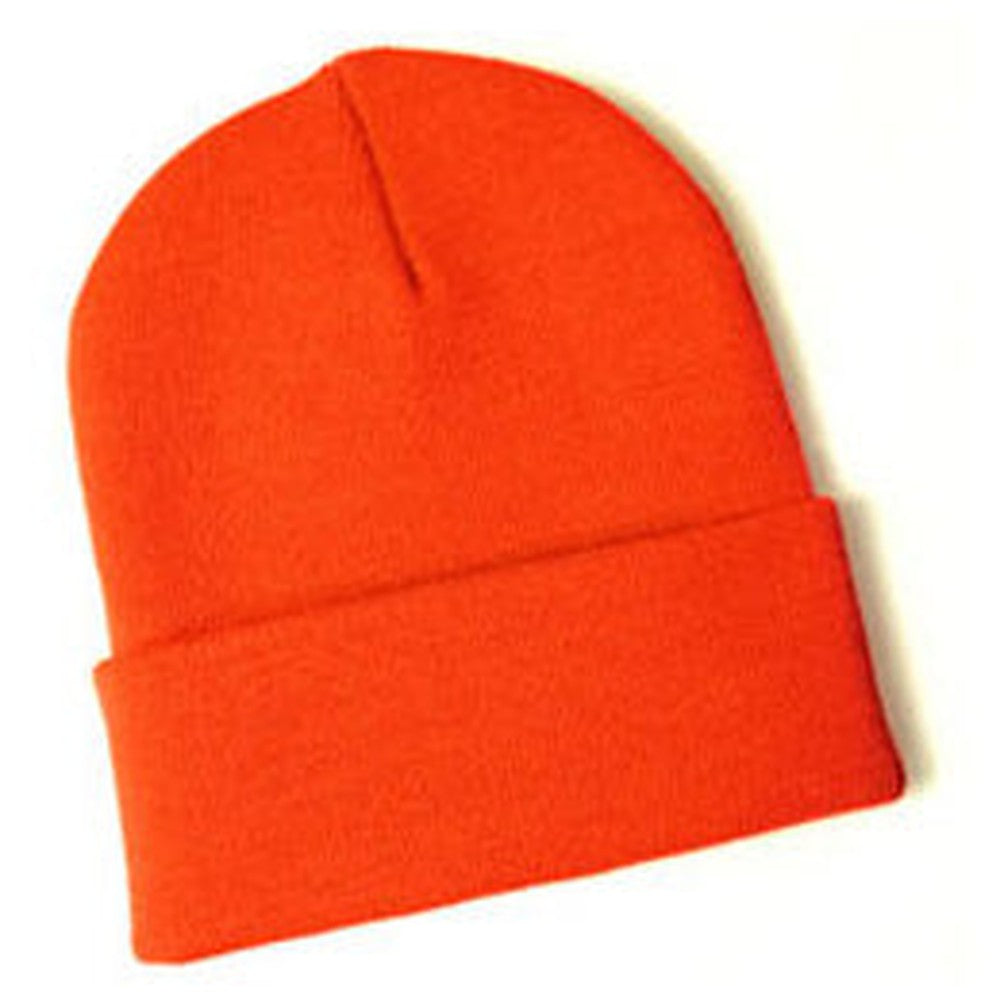 Blaze Orange Knit Hat
Keep your head and ears toasty warm in this knit hat. Perfect for chilly days, this hat is made of soft 100% stretch fit acrylic, and the fold over design provides another layer of protection for the winter months. These big hats are sometimes referred to as beanies for big heads since they've been custom manufactured larger than the average hat for an excellent fit and comfort.
Available in size 3XL (7 1/2 - 8 1/2)
Extra hat depth
Great toboggan!
Best fitting toboggan I've ever found. Finally, something to keep my ears warm!
Well made but small. Great customer service.
It was a well made and did seem like it might have had some extra depth but it fit just as tight as and other one size fits all knit cap. I have a size 8.0 head and it fit very tight so I returned it. The customer service was outstanding and I would definitely buy a big head cap from them in the future.
Perfect for big heads
Ordered size 3XL for the guys in our family--everyone has a big head. Have been disappointed in past buying hats from other sellers labeled "extra large" but when received were not actually that large. This size was perfect.
Not Hating, just stating
I wear a New Era 7 1/2... this Beanie is still slightly snug, thought it would be a bit wider. Very deep though...
Big Hats
Finally found a big hat for my big head! Great service as well!!