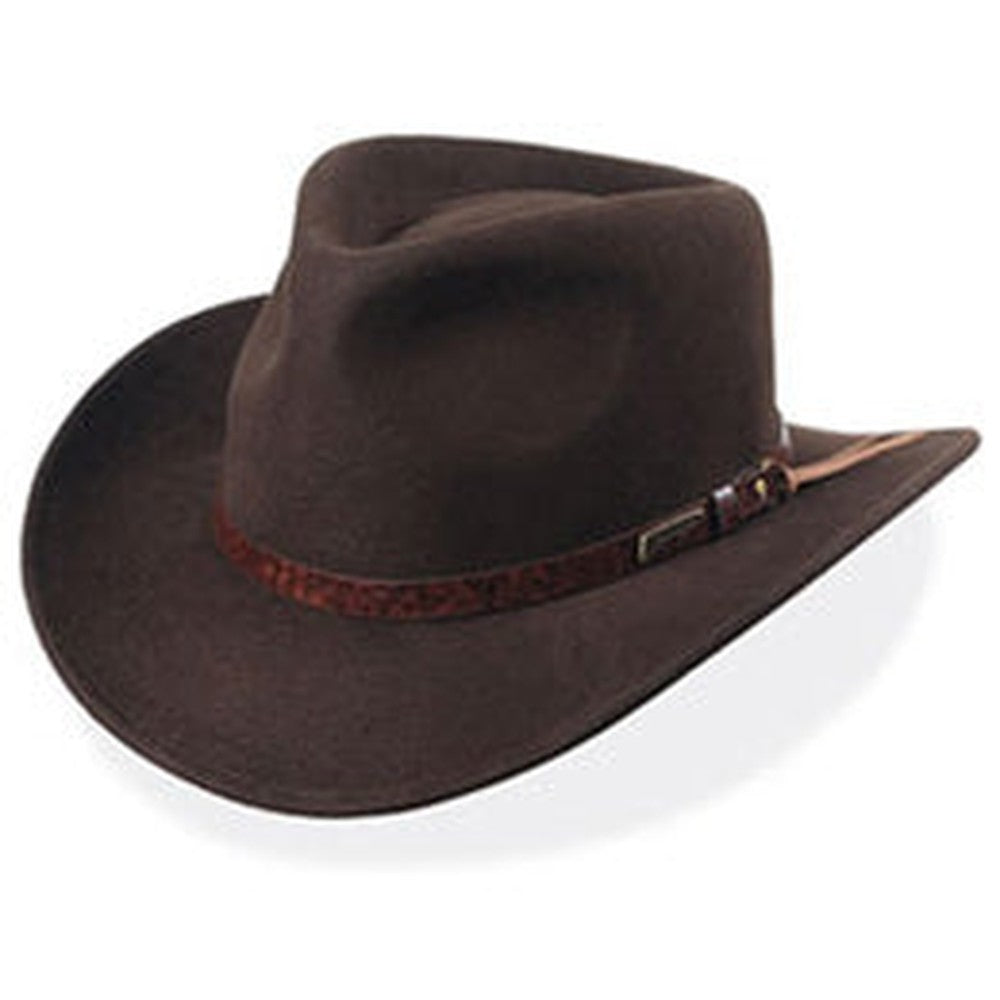 Outback With Leather Trim Hat
Perfect for every day, this Indiana Jones Outback hat will complete your adventurous look. Made of 100% wool felt with leather trim, it is water repellent and crushable. It will easily pack, roll or fold into a backpack or suitcase and when pulled out it will spring right back into shape. Although it's not technically a cowboy hat, we've added it to this collection since it does resemble an oversized cowboy hat.
Available in size 2XL (7 1/2 - 7 3/4)
Available in size 3XL (7 3/4 - 8)
Extra hat depth
3 inch brim
Officially Licensed Indiana Jones
Perfect for Our Needs
My teenage grandson needed a western style hat for a school play, but wears a size 8 and we couldn't find one that big locally (at least not for under $300!) We needed it ASAP and the Big Hat Store took care of us! Thank you!
Outbackhat
This is my second hat of this style. The previous hat was very comfortable. My new hat
Is very well finished. I like very much the leather hat ban and the movie tag.
Thank you very much!
Indiana Jones!!
I love my new Hat, except for the "Indiana Jones" tag on the leather strap which is poorly attached with a dab of hot glue? anyway its also way too big i have a large head 7 7/8 i used the added sponge strap but it wasnt enough deciding if im gonna send it back......ill get back to ya!
Thank you guys
Im happy with it.... Thank you.
Fits perfectly my big head.
Gives me a boost of confidence
Excellent value
The fit and the look are both exactly what I was looking for. Delivery was quite prompt as well.